Laboratory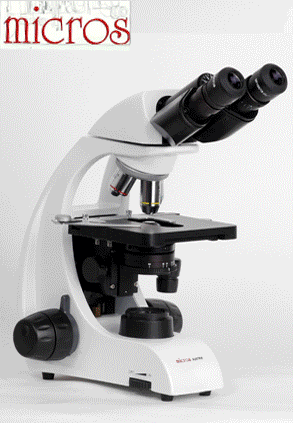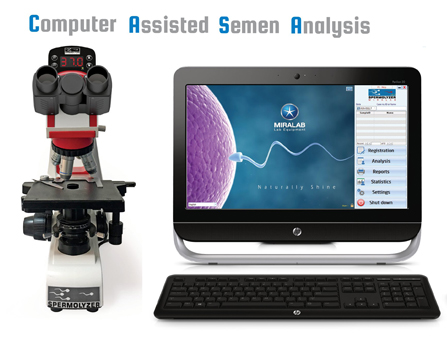 Miralab Spermolyzer System
Computer Assisted Semen Analysis System utilizes modern computer and
advanced image processing techniques for clinical analysis of sperm motility
quality, morphology, vitality and DNA fragmentation.
Based on the sperm test standards of the WHO 5th criteria (2010), the system can
analyze the characteristics of the sperm comprehensively and generates
accurate parameters to show sperms' quality. The whole procedure is fast and
provides several and important information that are vital to current scientific
basis for the male reproductive ability.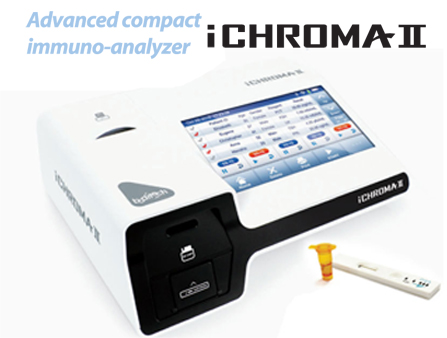 i CHROMA II
ichroma™ II is an automatic or semiautomatic in-vitro diagnostic device that measures the concentration of analytes, contained in blood, urine, or other samples, in quantitative or semi-quantitative ways. Compared to the first-generation device, ichroma™, ichroma™ II has an improved user interface and display and an advanced optical system, which provide the user with disease test options in wide range.
More Info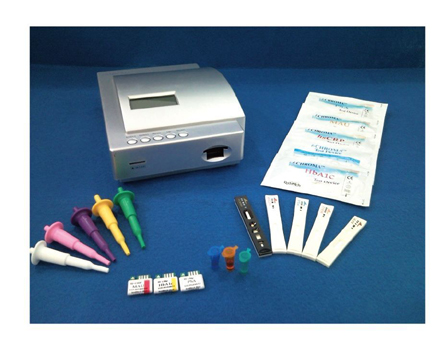 ichroma™ Reader
ichroma™ Reader is a portable fluorescence scanning instrument for measuring the concentration of target analytes in the human blood, urine and other specimens: duly processed in accordance with appropriateichroma™ Immunoassay Tests procedures.

video

Video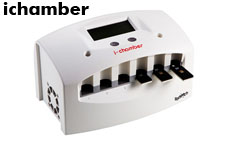 ichamber
ichamber is a thermostatic device to work with ichroma Reader to run HbA1c tests. ichamber preconditions test cartridges to assure the best possible results by eliminating climate variables before and during the immuno-reaction occurring on the lateral flow test cartridge. User can run HbA1c tests with ichamber, regardless of the surrounding temperature, within the working room-temperature range. ichamber can also be used for other ichroma tests.
The built-in thermoelectric coolers are designed to control the temperature of preconditioning chambers. The built-in microprocessor monitors and controls heating and cooling. Power-saving features are currently implemented after a target temperature is reached.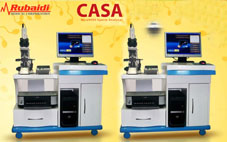 Computer assisted semen analysis
Semen analysis to identify and estimate the proportion of fertility in men by the recommendations of the World Health Organization (Computer assisted semen analysis)
Mira 9000 software is able to automatically add appropriate
comments according to the patient results.
• Mira 9000 software has the ability to generate a custom
reports like urine, stool, CBC and bone marrow with any
captured image using the system digital camera and
microscope.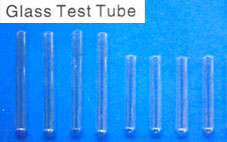 Glass test tube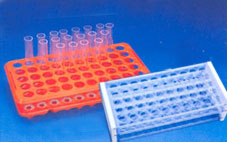 TUBE RACK